Xtreme, Kpy's Latest Act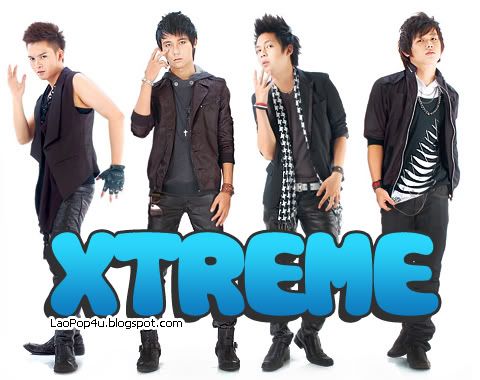 Boy bands, you either love them or you hate them. KPY Entertainment's newest addition to their family is a new boy band, Xtreme. We all know how boy bands are looked upon in America, it just doesn't work. The craze died down in the early 2000's but somehow in Asia they are fascinated with boy bands. One big problem with boy bands is that most people have big expectations for them.
Xtreme consists of four members, Sam, Toh, Pao, and Nick. Two of them played roles in Anita's music video. Which this then makes me wonder isn't Sam in A'pacts? Maybe he is going to be in two groups. Their image isn't so bad, but their hair could use some styling. I'm not a big fan of the faux hawk unless it is done RIGHT, which in this case makes the guy look weird.
There's not much to judge yet about this group as they haven't released a debut single yet. We can only wait and see how they do. KPY makes really great quality music so I have high hopes for this.