Tik Keopasert interview on Ch. 3; Idolz featured in music video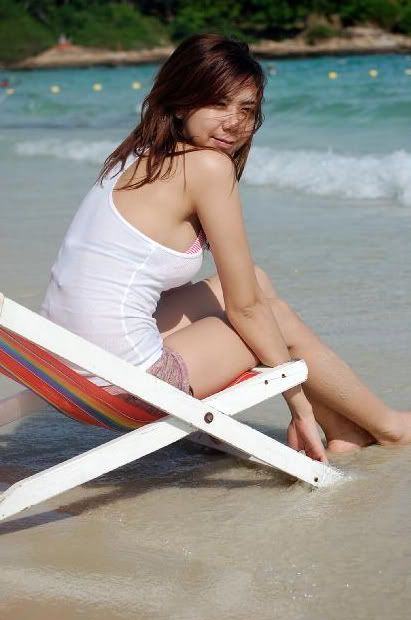 With the new release of Tik's new solo single, Laeo Jao Ja Sia Jai, Tik has taken the time to stop by and be interviewed on Ch. 3. She tells us that the other two Princess members are studying out of country.
The music video deals with a girl who cheats on four different guys. It all began when Tik's boyfriend said they were over and left her with tears. He then hooked up with this girl who has been cheating on three other guys. Tik happened to have seen the girl with these guys and secretly took candid shots. At the end of the video Tik interrupts her ex-boyfriends date and gives him a present. Inside the box are the photos she took of the girl with all the different guys. Her boyfriend is left with shock and Tik has seen enough.
Tik has gotten me by surprise with this single. During her Princess days, I really could not differentiate or tell which was her voice. This song has shown me what kind of voice she has. It was written by the lead singer of Cells, Sack. The song is very well written and fits her voice.
Watch the interview and along with the premiere of her new music video for Laeo Jao Ja Sia Jai.
Facts
:
2 other members of Princess are studying abroad
Tik is studying in Laos at Lattana
Sack from Cells wrote the music for Tik
She does not have a boyfriend
Idolz featured in music video
Two members of boy band Idolz were featured in the music video Laeo Jao Ja Sia Jai. They are Run and ToTo. Here are a snap shot of them: