May Will Release New Single!
It's been quite a while since May released her first single, Thao Nee Gor Phor Jai. I have received news from her management that May will be releasing her second single next week. For now I have no idea what the title of the song is. Hopefully it's something up beat that makes us want to dance since we have already heard her sing a slow jam. Also I have pictures of May at a party that was made for her. These were taken from her Hi5 account so all credit goes to her.
A couple of posts ago I mentioned that Lang will also release his first single in a really long time. Just to update you guys it will be released next week! It is called, "Baeb Nee Thouk Kung" and a couple of days ago I got the chance to listen to it. I was actually really nervous when I began to listen to it because I have been anticipating for his comeback for so long. I wasn't let down at all. The song is a very up-beat song accompanied by techno beats that will make you want to get up and dance. I promise you this song will be a huge hit in Laos!
Remember to keep up with LaoPop4u as we have the first dibs to posting these two artists new single up!


-------------------------------------------------------------------------------
Here are the photo's from her party. Doesn't she look pretty? She's like a doll!

(credits to May@Hi5)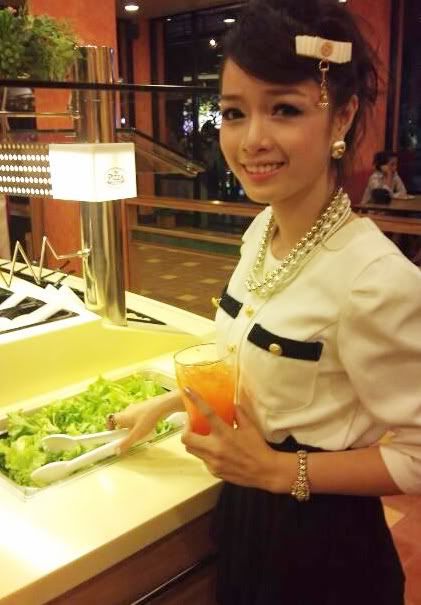 May with Aluna